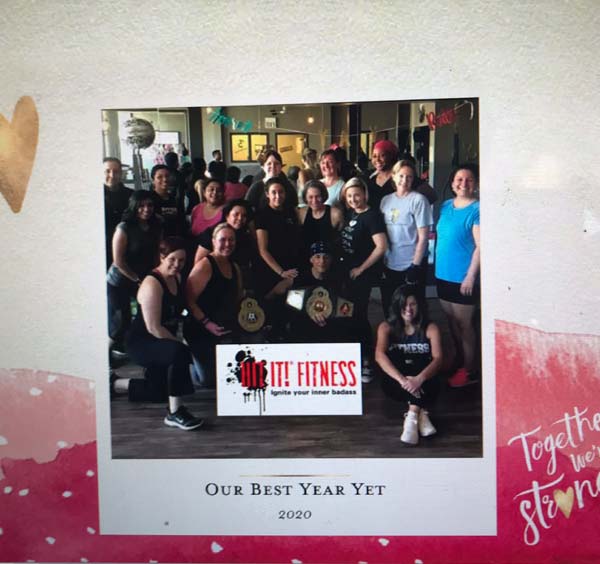 2020 Hit It Fitness Calendar
$25.00
Hit It!® Fitness 2020 Calendar
Our Best Year Yet!
Pick up in-studio or on-line at hititfit.com
$20 before 12/25
$25 after 12/25
See the Calendar Flyer HERE
Oak Park Studio
811 South Blvd
Oak Park, IL 60302
708-506-1614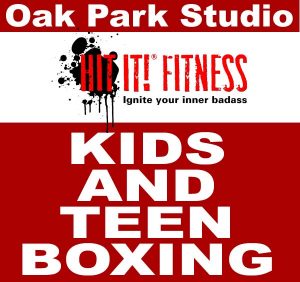 Kids and Teen Boxing
$125.00
Hit It!® Fitness Kids and Teen Boxing
Starting in January! 2020
6 Week Sessions
Kids 8+ Thursdays 4:15pm OR Saturdays 10:30am(do both sessions and receive a free pair of gloves and wraps!)
Teens 13+ Thursdays 4:15pm OR Saturdays 11:30am (do both sessions and receive a free pair of gloves and wraps!)
Perfect for all levels of fitness. Inactive or very active kids are not a problem as everything is customizable. Each course will focus on different aspects of the sport ranging from footwork, speed/agility, mitt work, proper technique of punches, hand eye coordination + discipline and understanding of the sport.
Oak Park Studio
811 South Blvd
Oak Park, IL 60302
708-506-1614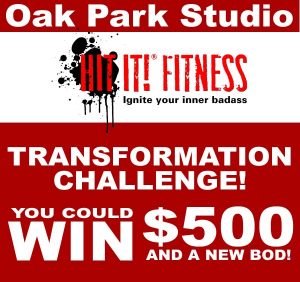 Transformation Challenge January 15 March 15 2020
$100.00 – $249.00
WIN $500 and a new Bod!
Unlimited Workouts. One Low Price!
Join oue #NEXTLEVELISH transformation challenge
January 15th – March 15th 2020
Here's what you get:
21 day challenge nutrition Journal and program to jump start your nutrition game
10% off 30 minute Personal Training packages and Personalized Nutrition Coaching
Oak Park Studio
811 South Blvd
Oak Park, IL 60302
708-506-1614