21 Day Challenge Approved Bean Dip!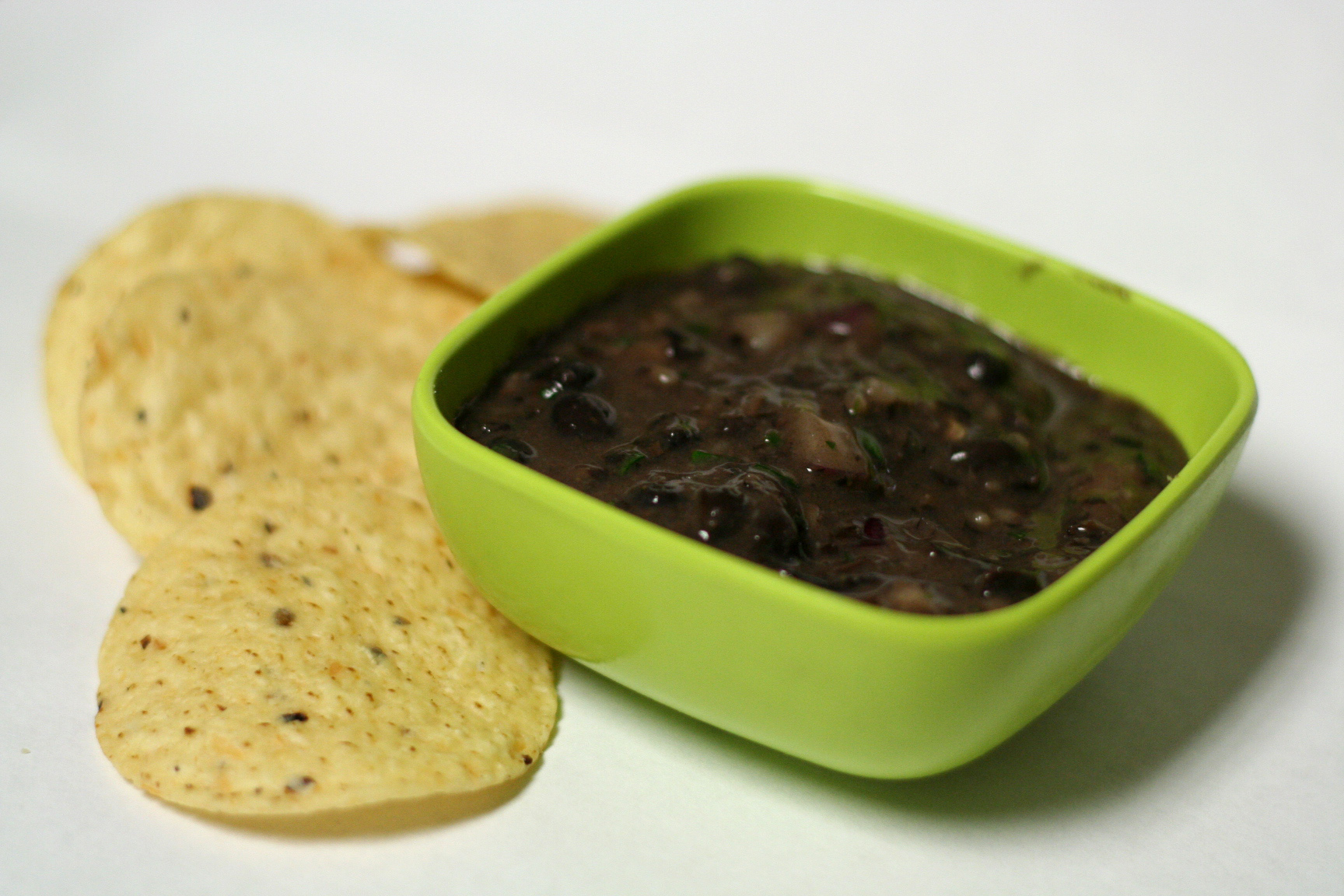 This past weekend, we served all clean-eating approved foods at our Party Sweaty!™ event in Oak Park. The Black Bean Dip was a huge hit! Many of our students were involved in our 21 day clean eating challenge and what kind of trainers would we be if we served non-compliant foods, I mean, other than the apple sangria (eek!)… For everyone asking about this recipe, here it is! Enjoy!
INGREDIENTS:
2 (15 oz) cans black beans, rinsed and drained
large handful of chopped cilantro
1 clove garlic, chopped
1 jalapeño, seeds removed and diced
1/2 cup chopped yellow onion
1/2 of lime juice (fresh)
1/4 teaspoon ground cumin
1/4 teaspoon chili powder
1/2 teaspoon kosher salt
1/4 teaspoon black pepper
Combine all ingredients into a food processor or blender, add a drizzle of olive oil and serve with tortilla chips, mini sweet peppers or carrots/celery.