Healthy Snack: Quinoa Pumpkin Seed Granola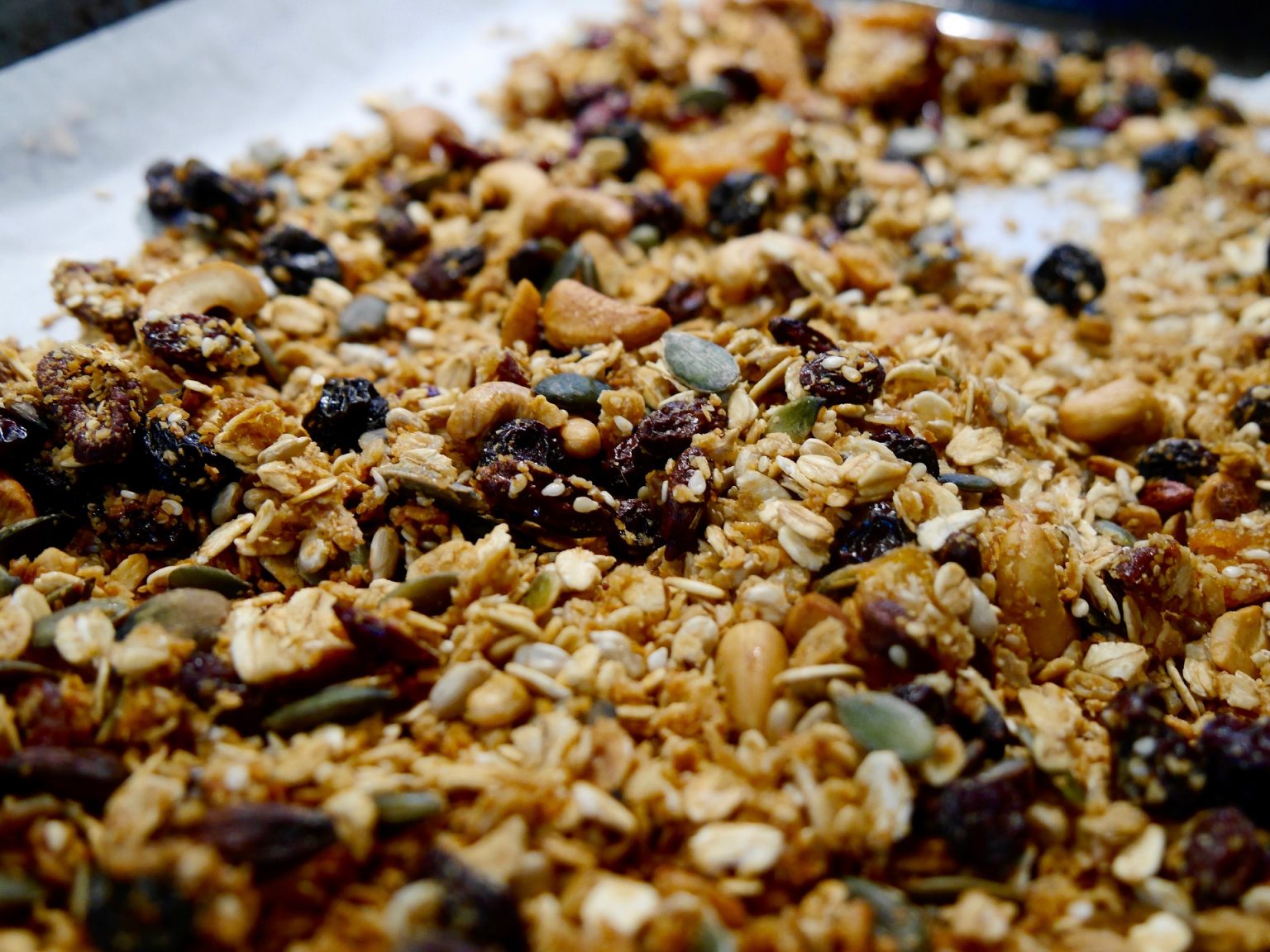 Hit It!® Fitness in Roselle and Oak Park, IL always encourages members to eat healthy snacks in between meals.  Granola is a perfect example of a snack that's quick and easy for those on the go.  This granola is great alone or add almond milk and fresh berries to give it more texture and flavor.
3/4 cup UNCOOKED quinoa, rinsed and well drained
1/2 cup raw pumpkin seeds
1/2 cup slivered almonds
1/4 cup chia seeds
1/4 cup honey
2 Tbsp canola oil
1 tsp cinnamon
1/2 tsp coarse salt
Choose your favorite dried fruit cut up into small pieces
Pre-heat oven at 350 degrees
In large bowl combine quinoa, seeds and nuts.
In a small bowl microwave the honey for 20 seconds on high
Mix in the oil, cinnamon and salt into the honey.
Mix the honey mixture into the seeds/nut mixture DO NOT add fruit
Spread on cookie sheet with sides
Bake 10 min, stir and bake an additional 7-10 min, until lightly browned.
Keep on cookie sheet and add dried fruit, mix
Let cool on cookie sheet