Our Hit It!® Fitness Team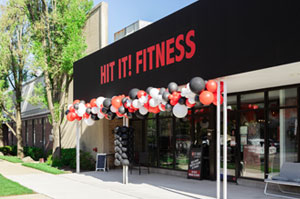 The Hit It!® Fitness Studio offers cutting edge group and private programming beyond that of average health club offerings. Our classes are effective and progressive, always evolving with you as your body transforms! Our instructors are extremely knowledgeable, hold multiple national certifications and have are highly experienced. They are hand-picked because of their quality, dedication and passion to their profession. We are proud to have THE best in the industry working at Hit It!® Fitness!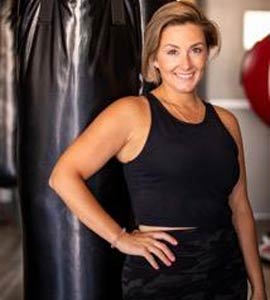 Constance Contursi
President
Owner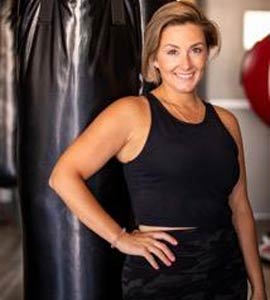 Constance Contursi
President / Owner
Constance Contursi has been a leader in the industry for over twelve years as a group fitness manager and is a National Master Trainer for Hit It!® Kickbox and Hit It!® P.O.W.E.R. class formats. She is an ACE and AFAA certified group exercise instructor and ACE personal trainer. She is well recognized for her motivation, dedication and passion for teaching group fitness and believes that teaching participants how to have fun while exercising is most important for exercise adherence. Constance is also well known for her citywide live Hit It!® classes as well as her appearances in national fitness commercials and advertisements.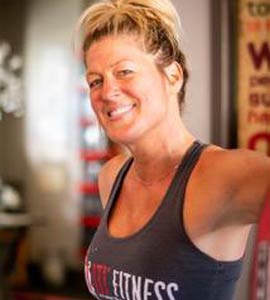 Stacy Cerepa
Fitness
Instructor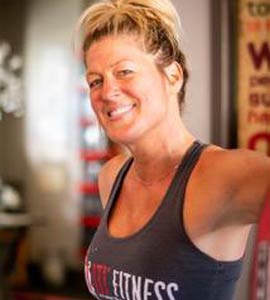 Stacy Cerepa
Fitness Instructor
Stacy is an ACE certified group fitness instructor and teaches many of the HIIT classes. She is also a dedicated student and can be found taking many of the classes! Stacy is recognized for her ability to push her students in her always new and unique ways and her expectations of fitness is what has lead her to become such an amazing instructor. Being such an avid class taker for many years of her life, she knows what makes a great instructor versus a mediocre instructor and she strives for perfection when she is the one leading the class!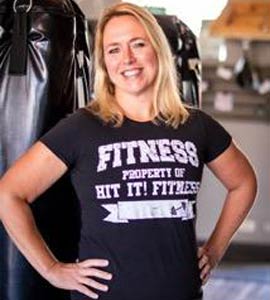 Amy Soumar
Fitness
Instructor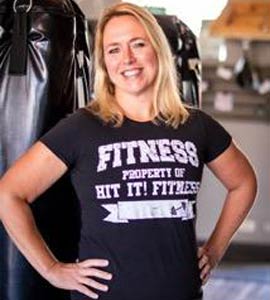 Amy Soumar
Fitness Instructor
Amy was born and raised in Oak Park, is a Purdue University graduate with an electrical engineering degree and was the director of the Animal Care League. She's a wife, mom, skin care business owner, recreational bowler and has learned the secret to fitness success: consistency.She is now able to use her experience to help motivate and inspire others to be their best and juggle it Allas best as they can!
Fun Fact:
Amy had to talk Constance into selling her a membership because Constance was afraid she wouldn't use it. Now she's an instructor!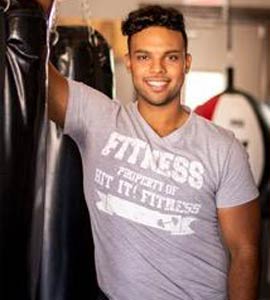 JD Rivera
Fitness Instructor
Personal Trainer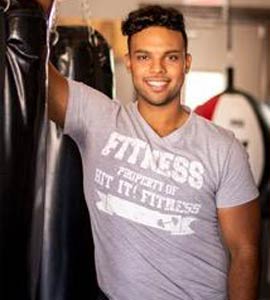 JD Rivera
Fitness Instructor
Personal Trainer
Born and raised in Chicago, JD is an SIUC alum who majored in musical theater with a concentration in exercise science. He's a black belt with his Sensei license in Jujitsu Kai.
Fun Fact:
JD is a 15 time World Latin Dance Champion!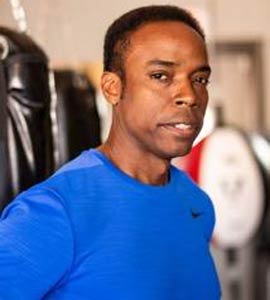 Jerome K Brown
Fitness Instructor
Personal Trainer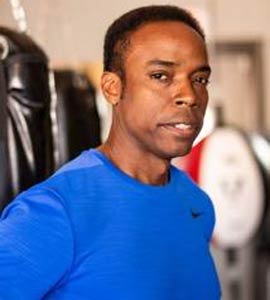 Jerome K Brown
Fitness Instructor
Personal Trainer
Jerome is an ACE certified personal trainer and health coach, certified meditation instructor and functional training specialist. He has been helping people to achieve fitness and lifestyle goals since 1995 when he began teaching fitness classes. He specializes in weight loss and athletic performance and believes that setting achievable goals, making sensible dietary changes and committing to a fitness routine will create significant and lasting results that greatly improve the quality of life.
Fun Fact:
Constance actually started taking Jerome's classes before she even got into the fitness industry!