No Bake Pumpkin Protein Bites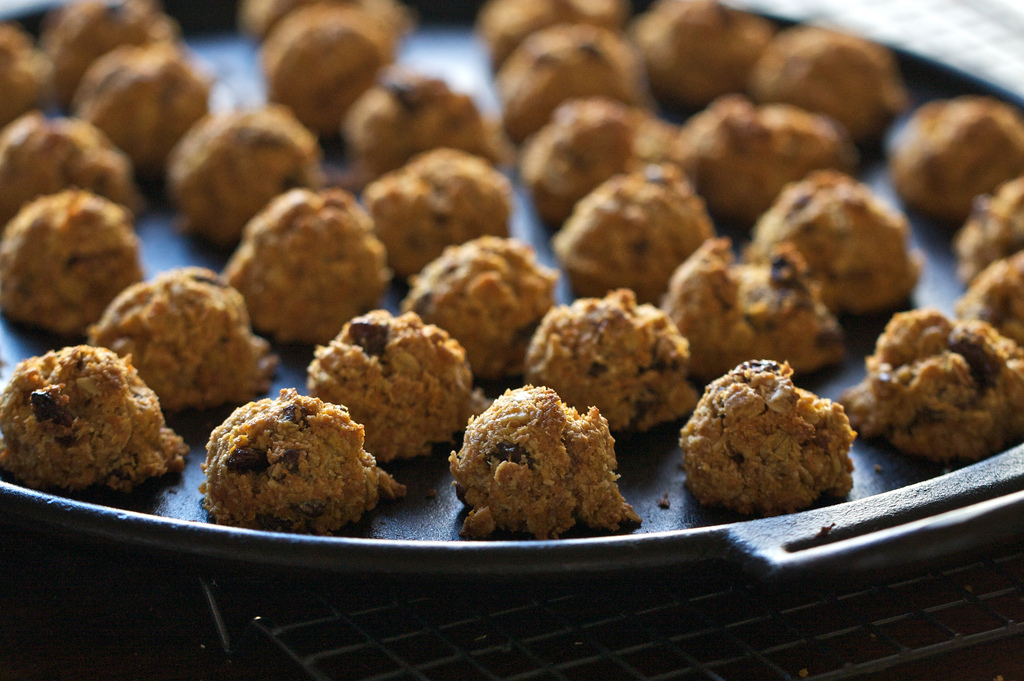 Like some of us you still might be in a pumpkin craze! Here's an easy and healthy way to satisfy your sweet tooth and also get some protein after working out.
Ingredients:
1 1/2 cups old-fashioned oats
1 1/2 servings of vanilla protein powder (mine was 3 scoops)
1 1/2 teaspoons pumpkin pie spice
1/3 cup honey
1/3 cup nut butter
1/3 cup pumpkin puree
Directions:
Mix together oats, protein powder, pumpkin pie spice and set aside.
In a separate bowl add honey and nut butter and microwave for 30 seconds. Mix in pumpkin puree.
Add nut butter mixture to oat mixture and mix well forming one dough ball. Put in the refrigerator for 15-20 min.
Form into 1 inch balls.  Store in airtight container in the refrigerator.