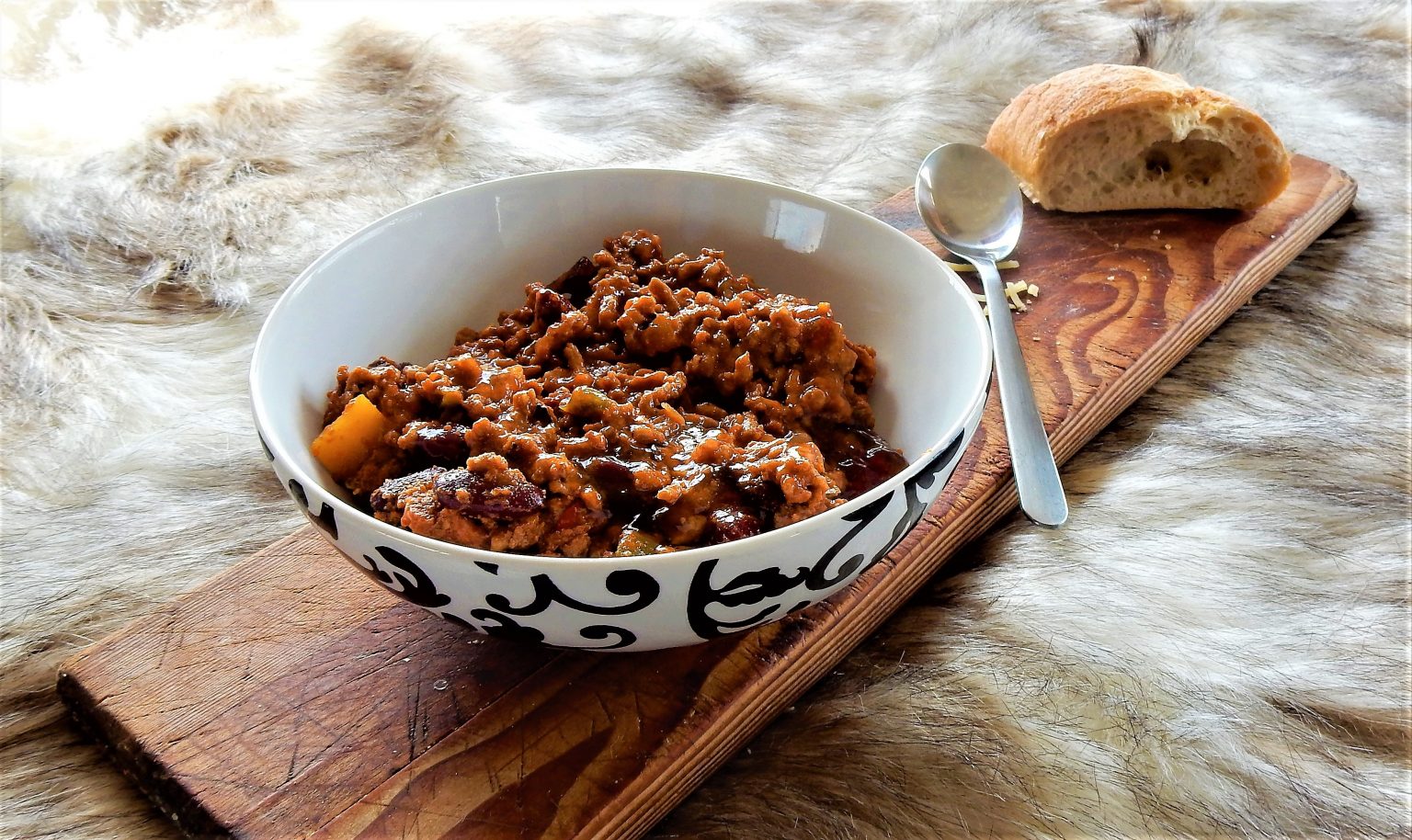 It's November and pumpkin season is in effect! Did you know that Pumpkin has some major health benefits for heart and vision health and can also help get waistlines in check?..and we aren't talking Pumpkin pie or Pumpkin Beer! You can roast your own pumpkin or go the lazy route like we did when making this recipe and use canned! The trainers at Hit It!® Fitness are sure that this easy chili recipe is what you will look forward to every year around this time rather than those sugary Pumpkin coffee beverages!
Ingredients:
1 lb ground Bison (or ground Turkey)
5- 14.5 oz cans diced tomatoes w habanero (if you like it spicy!)
1- 15oz can pure pumpkin
2 tsp chopped garlic
1/2 TB cayenne pepper
1 tsp chili powder
1 tsp pumpkin pie spice or 1/2 tsp cinnamon + 1/2 tsp nutmeg
sprinkle salt to taste
1- 15 oz can kidney beans
1- 15 oz can black beans
2 cups chopped portobello mushroom (if desired)
1.5 cups chopped zucchini
1 small onion chopped
1/2 cup canned diced green chiles
1/2 cup chicken stock (low sodium)
Brown the ground meat until cooked in a frying pan. Drain and combine in a slow cooker with all of the above ingredients. Cook on low 7-8 hours or high 3-4. Enjoy!